BSSC honours retirement of David Penn
PRESS RELEASE
31st March 2019
BSSC honours retirement of David Penn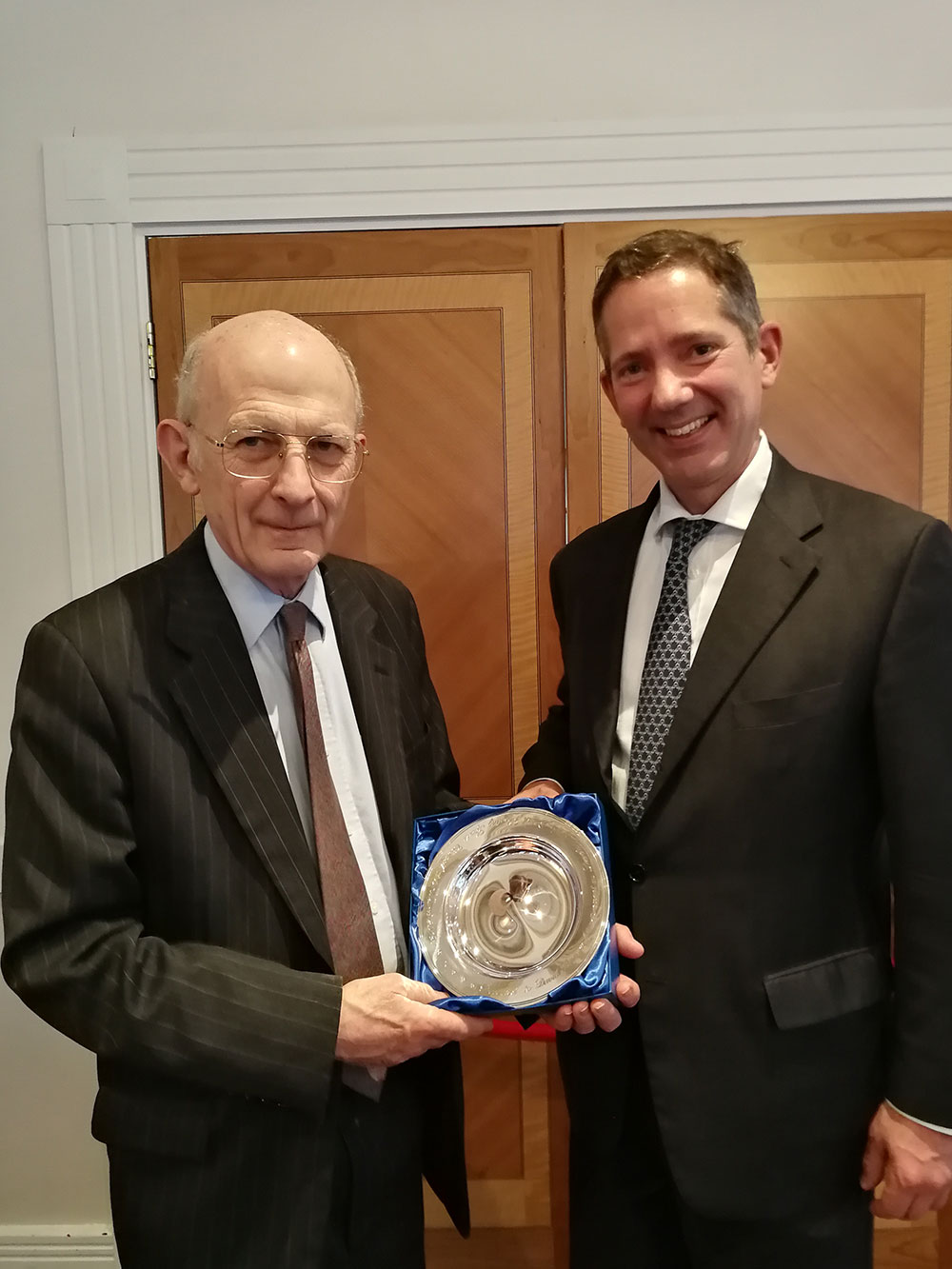 The retirement of the British Shooting Sports Council's long-serving Secretary David Penn has been marked at the Council's Annual General Meeting and Luncheon.
David Penn stood down on March 21 after 13 years with British shooting's umbrella organisation. A target shooter, game shot and an authority on historic military firearms, David was formerly Keeper of Firearms at the Imperial War Museum and his detailed understanding of firearms technology and legislation has been invaluable in helping shooting sports to counter the challenge of ever-increasing controls over firearms ownership. A former chairman of the Government's Firearms Consultative Committee, David's opinion on firearms matters has been deeply respected both by politicians, civil servants and the police, and as BSSC Secretary he has played a key contribution to shaping Britain's gun laws.
David was presented with an engraved silver salver by BSSC's chairman, Jonathan Djanogly MP, at the Council's annual gathering at London's Army & Navy Club. He has been succeeded in the post of Secretary by shooting consultant, writer and author Graham Downing.
Pictured is David (L) receiving a presentation from Jonathan Djanogly MP
Graham Downing
Secretary
BSSC PO Box 79 Halesworth IP19 1BB
The Council is a founding member of the World Forum on Shooting Activities (WFSA), a NGO in Roster Consultative Status with the Economic and Social Council of the United Nations.